Earn More With The Exploria Extras Program
As an Exploria Resorts Owner, you now have the opportunity to share exceptional vacation experiences with your family and friends at our most popular vacation resort destinations. By sharing the Exploria way to vacation, you'll earn extraordinary vacation and travel discounts all over the world to experience for yourself!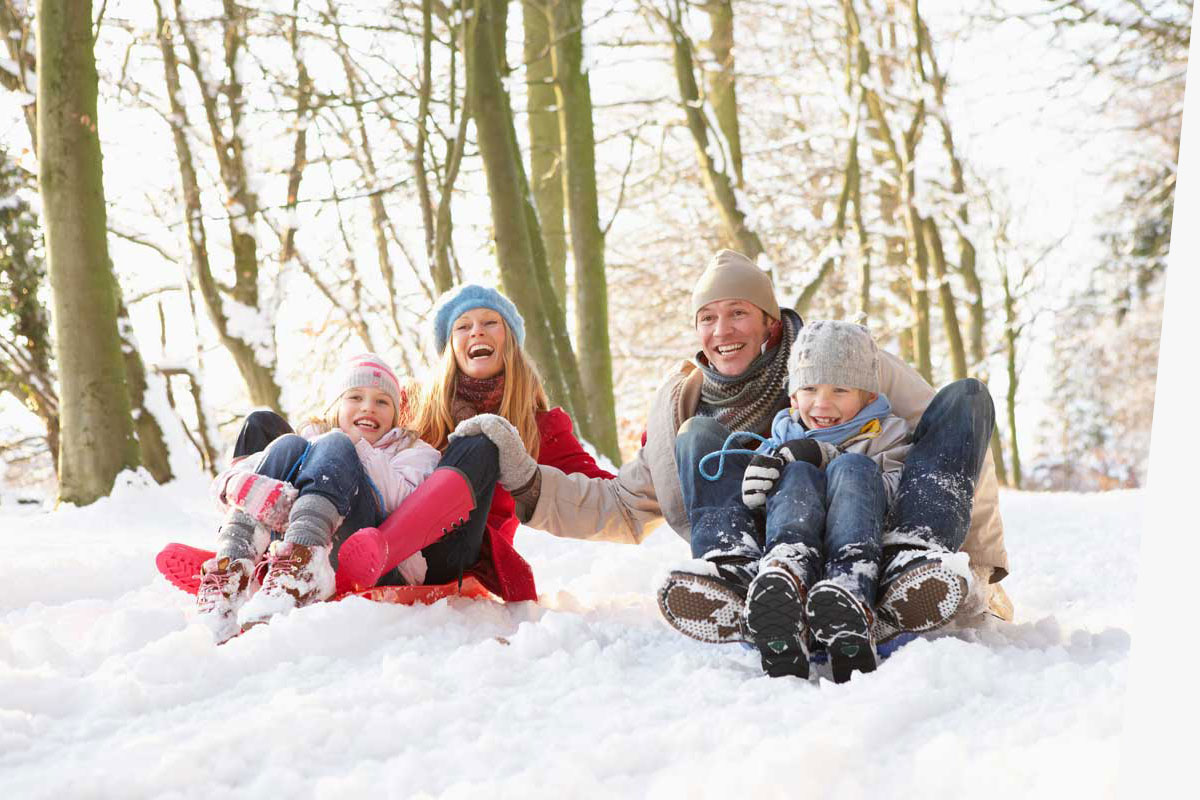 You Share...
Refer your family and friends
The Exploria Extras program lets you share the incredible experiences that vacation ownership brings to life. Your family and friends who would benefit from vacationing in spacious and luxurious condos all over the world deserve to know about your better way to vacation. And you deserve the rewards for referring them.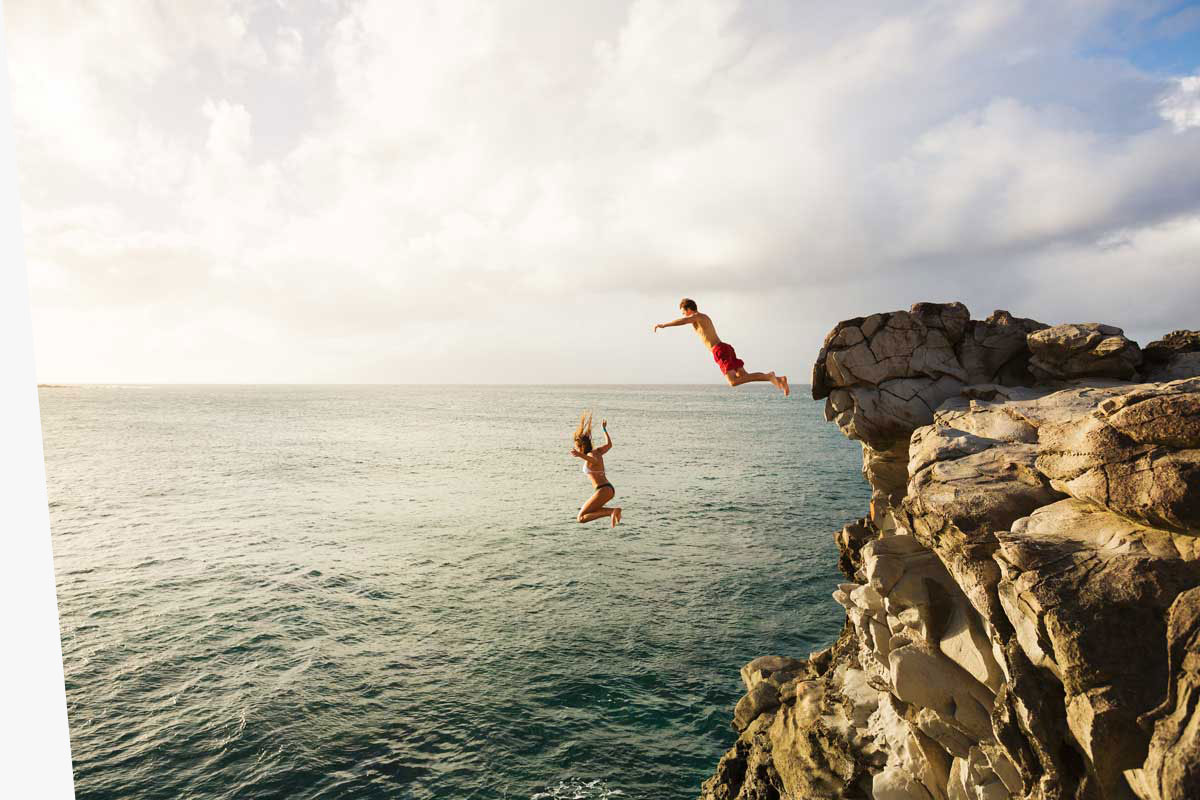 They Play…
They get an exclusive vacation…
When you refer your family and friends to us, we invite them to experience the Exploria Resorts approach to vacationing. During their stay, they will join us for a Discovery Tour. We'll treat them to a showcase presentation of our resort destinations, our flexibility and our value. Then, it's up to them to decide to become an Exploria Resorts owner.
YOU EARN EXTRAS…
Be practical or extravagant! The choice is yours…
When one of your qualified referrals tours and also anytime one of your referrals purchases with Explore Resorts, you receive Explore Extras! Each reward credit or Extra you accrue is equivalent to one (1) US dollar in cash or credit . It's that simple! The more you refer, the more you earn!
Owner
100 Reward Extras* per tour; 300 Reward Extras* per purchase
Bronze
100 Reward Extras* per tour; 500 Reward Extras* per purchase
Silver
100 Reward Extras* per tour; 550 Reward Extras* per purchase
Gold
100 Reward Extras* per tour; 575 Reward Extras* per purchase
Platinum
100 Reward Extras* per tour; 600 Reward Extras* per purchase
*Reward Extras equal US $1. Example: 100 Reward Extras = $100.00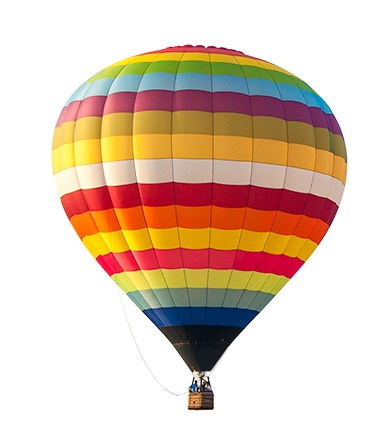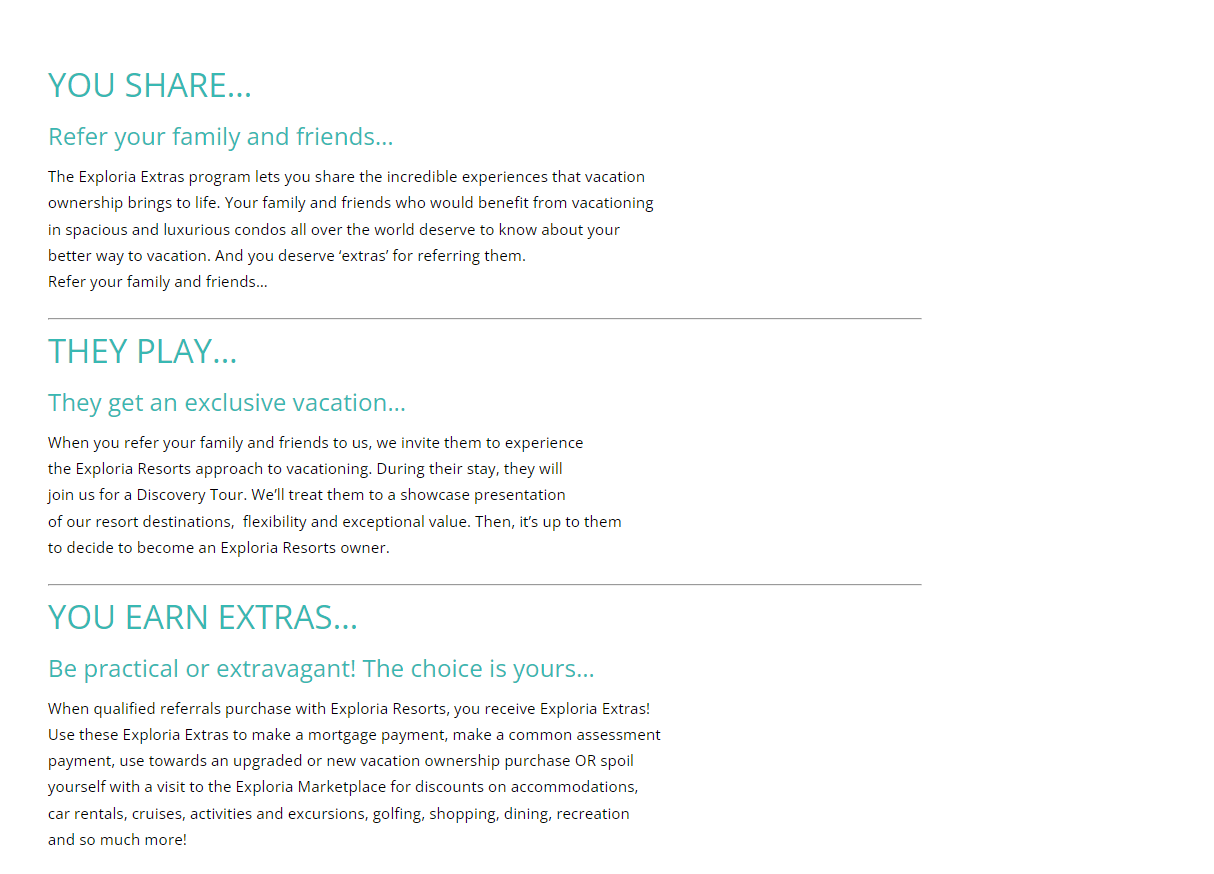 THIS ADVERTISING MATERIAL IS BEING USED FOR THE PURPOSE OF SOLICITING THE SALES OF A VACATION OWNERSHIP PLAN.